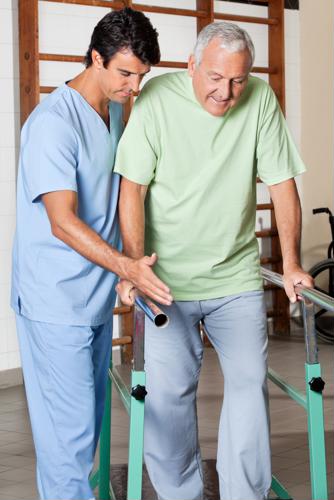 Starting your own physical therapy clinic in South Florida may be challenging, but the rewards are worth the effort. All you need is a solid plan backed by thorough research and the willpower to make it a reality.
Research

Extensively studying the potential success of your clinic will help you decide if it is worth the work. Try to learn everything you can about your customers. Take a few minutes to ask yourself a few questions: How many people live in the area in which you want to set up your clinic? How many doctors in your area refer patients for physical therapy? Who will seek out your services and is that enough to make your business profitable?
Also consider the costs of starting a clinic. Real estate and payroll will be the two biggest business expenses. Determine an accurate estimation of the cost of your facility, all the necessary equipment, workers' salaries and marketing.
Define your market

A common mistake young entrepreneurs make is failing to specialize and focus on a subgroup within their industry. When you start your physical therapy clinic, look at the market's needs. What niche can you fill with your particular type of physical therapy?
Develop a business plan

Once you have completed the necessary research and found your target market, you can start developing a sound business plan. Basic plans include a definition of your goals, clearly explained strategies to help you reach those goals, and how and when any investors can expect to see returns.
Hire experts

An advanced degree in physical therapy does not necessarily translate into excellent business sense. You will most likely need the help of multiple professionals to get your business up and running. Veteran business owners can direct you to recommended bankers, lawyers and public accountants. Marketing professionals know how to develop your clinic's public image and create an online and traditional media presence for your practice. Try to also find billing and technology professionals that have recommendations.
Furnishing

Once you've opened your doors, you can focus on creating a space that exudes healing and professionalism. Consider filling your office with ergonomic chairs where your employees can work in comfort. Strategically place office workstations that promote collaboration and productivity. If you have a large room available, set a conference table in it where you can hold team meetings and speak with business associates.
Want to create a comfortable, collaborative work environment? Visit the Office Furniture Warehouse website to complete your office landscape.